Privacy Policy at Mostbet BD
The Privacy Policy consists of the collection of player information that is provided to the Mostbet platform to improve the quality of services. Of course, no one will forcibly collect your data. However, the information is processed through the company's official website, and mobile app. Even before you start betting on sports and casino games, you should read the privacy policy. There are several distinct groups of rules and conditions. These include:
Collection and use of personal data;

Disclosure of information;

Security and protection;

Changes to the privacy policy.
Sending your information via certain resources indicates that you agree to all the terms and conditions set out. Remember that in this case, the responsibility for ignorance of the rules will lie solely with you.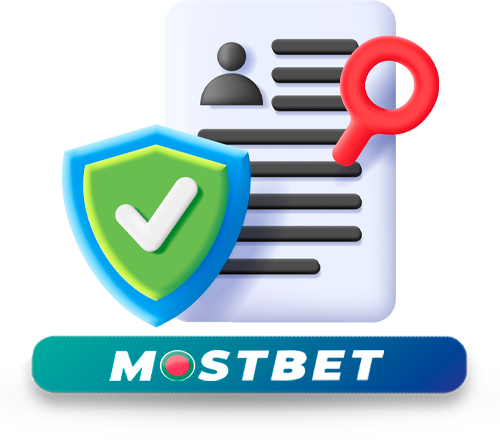 Collection and use of personal data
The first and foremost consideration is to look at the list of basic data to be collected, stored, and used. These are highlighted here:
Data from forms completed by players;
Correspondence via the website, email, or other means of communication;
Correspondence, whether through the website, email, telephone, or other means of communication;
Payment transactions (date, amounts, methods);
Activity on the website or Mostbet mobile app (traffic, location, login, and so on).
This is used and nothing else additional is collected from you. If the platform asks you for something extra – you can clarify this with the support service.
Why is player information collected and stored?
To make the privacy policy more transparent and clear, Mostbet bd also answers the question of how data is used. These include:
Processing of sports betting and casino games;
Regulating payments and withdrawals;
Compliance with applicable state legislation;
Statistics and analysis of the general fundamentals;
Forecasting of promotions and promotions;
Increased protection against fraud, money laundering, and information leakage.
In essence, collecting information on players allows work to be done to improve the company as a whole.
Safety & Security
Players do not have to worry about their data getting into the hands of third parties. All this is ensured by multiple bases with multi-stage encryption of information. However, there are several reasons why Mostbet must disclose your details:
Based on the law;
At the request of the police for the investigation of fraud or money laundering.
In all other cases, we will take all steps to protect your data. It will be deleted exactly at the point when the reason for keeping it no longer exists.